•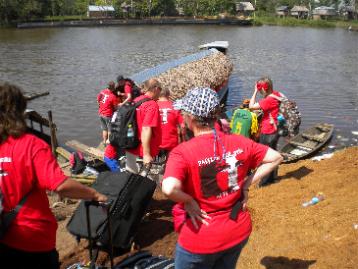 Our Vision for Missions
"...you will be my witnesses in Jerusalem, and in all Judea and Samaria, and to the ends of the earth." Acts 1:8
Following Jesus' command to "go into all the world," the vision of the New Image Global Missions team is to become a "borderless church" whose impact encompasses and embodies Acts 1:8. This great commission includes sending missionaries around the globe to proclaim the Gospel, convert the lost, plant churches, and develop spiritual leaders to lead and continue to spread the message of Jesus Christ.
In Revelation 7:9-10, the apostle John gave us a glimpse of this type of "borderless church" that will exist in Heaven when he described a great multitude that no one could count, from every nation, tribe, people and language, standing before the throne and in front of the Lamb singing His praises. If this type of church is the standard for Heaven, shouldn't we strive to pattern ourselves after it?
Our Purpose
"Pray the Lord of the harvest...to send out laborers into His harvest" (Luke 10:2)
The purpose of the New Image Global Missions team is to encourage believers to become passionate about building the Kingdom of God and to participate in this great commission by becoming personally involved through:
PRAYER
Both individually and corporately we will pray and intercede passionately for God's supernatural power to reveal His Glory over our planet.
LABOR
Jesus instructed us to "go." Through the New Image Global Missions team there will be missions trips arranged and opportunities to travel and minister to unreached areas. We will help plant churches, disciple converts and help train people who are anointed and equipped to impact their societies.
SUPPORT
Missionary work stretches around the world in many different ways and through many sources of people. We encourage you to financially support these various mission opportunities through:
• Monthly faith commitments to support those already assigned as missionaries
• Sending of those who are called and desiring to become missionaries
• General missions efforts that allows purchasing of building supplies, materials and other resources.
• Various mission projects as the needs arise.
HOW TO GET INVOLVED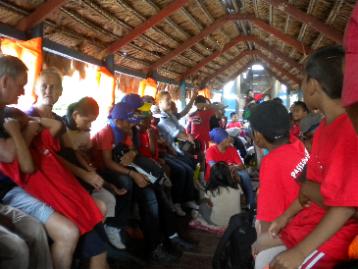 USE YOUR SPIRITUAL GIFTS
Using your spiritual gifts always manifests in serving people. Regardless if you are on-site laboring, preaching or teaching, or if you are supporting off-site through prayer and financial giving; the gift still serves people and works toward the cause of Christ and spreading of the Gospel.
PARTNER TO LABOR WITH US
While your prayers and financial support are the pillars continually supporting the mission ministry work, there are also those that are answering the call to serving abroad. Will you go? Are you willing to answer the call to "go" into the world and help advance the Gospel? The harvest is plentiful, but the laborers are few. We invite you to labor with us as we travel to spread the Gospel.
The New Image Global Missions team will be providing opportunities for you to become involved by traveling abroad through various mission trips. There will be training to help equip individuals to best serve the people of that specific area. Some of the training will include classroom training and learning the ABC's of Evangelism. There will also be weekend Missions Training Boot Camps covering some global mission basics, researching of territory and culture information, medical and legal requirements, hands on training, and much more.
PARTNER TO FINANCIALLY SUPPORT
GENERAL MISSIONS (GLOBAL MISSIONS)
There are many opportunities to support missionary work through the General Mission fund. These funds are routed as needed for global outreach efforts such as building projects, providing food, education and medical care to impoverished nations, and rebuilding devastated communities after natural disasters.
OUR MISSIONS TEAM
For more information about Missions and how to become involved contact one of your Missions Leaders or Director below.
Contact Missions Director Vaughn West