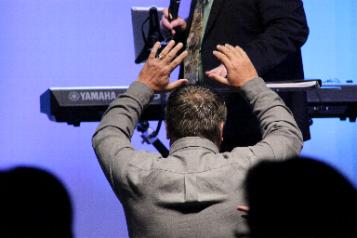 Are you interested in joining
the ministry team of
New Image Church?
We would love to have you partner with us in impacting our community and the world for Jesus. Recognizing that everyone receiving Jesus Christ as their Savior has been called and commissioned to labor in God's Kingdom work, we invite you to partner with us in our ministry efforts.
We believe each person has been uniquely gifted to help labor in the Body of Christ. For this reason, you will not hear us refer to ourselves as members of New Image Church, but rather we are covenant partners that have united together in a team effort.
It is our desire to help you discover your spiritual gifts, equip you for the ministry work and to help you get plugged into area(s) of ministry suitable to your calling and gifting. Here at New Image Church we operate as a team ministry where it requires many partners like you working together to help enable the ministry efforts of New Image Outreach grow and operate effectively.
What do I need to do to join/partner with New Image Church?
New partner information is shared as part of the Basics of Discipleship at NIC class, and we ordinarily require successful completion of that course before we welcome you as a new partner.
We accept new partners during our Sunday morning service.
For more information please see the course Basics of Discipleship at NIC.